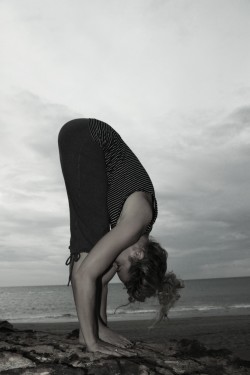 Monday 7.30-8.15pm & Tuesday 10.15-11am, Racquets Fitness Centre, Thame
Monday 9.15-10.15am & Thursday 9.15-10.15am, The Oxfordshire Golf Club, Milton Common
Monday 6-6.50pm & Thursday 6-6.50pm, Thame Leisure Centre
Tuesday 7.30-8.30pm, Online Yoga via Zoom
Saturday 8.30-9.30am, Online Yoga via Zoom
Flow Yoga is a style of Yoga where each of the postures (asanas) is joined together by a specific intelligent movement (Vinyasa). Vinyasa means "breath-synchronised movement" thus the way of getting into and out of each posture becomes as important as the posture itself and one posture flows into another throughout the class, with breath at the core. The flowing asana sequences (Vinyasa Krama) are ever changing depending on the focus of the class.
A vinyasa yoga class can be physically and mentally stimulating as well as calm and deeply connected. The focus is on our balance, breathing and connection to the earth as a way of moving through the Asana's (posture's) and exploring how our Yoga is related to our everyday life. Alignment is emphasised as a way of safely moving and deepening the practice. Breathing (Pranayama) is emphasised as a way of concentration and cleansing, chanting may be used to focus the mind and Yogic scripture may be discussed from time to time. Music and hands-on assists are integral to a class.
Like with all styles of yoga, vinyasa yoga has both wonderful physical and mental benefits. Due to the dance like quality in this particular style of yoga, physically sweat expels toxins and mentally the breath relaxes the mind and helps to release any energy blockages in the body. Warmth is created in the body, with the continued flowing movement, leaving you feeling renewed and energised at the end of a class.
Take a look at my classes page for my current timetable of other yoga classes I teach.