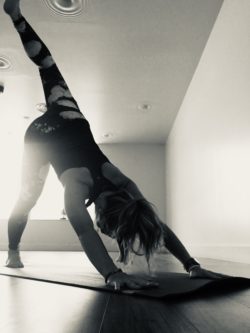 Online Yoga – live via Zoom
Wednesday 7.30-8.30pm, Online Yoga via Zoom
Saturday 8.30-9.30am, Online Yoga via Zoom
Class Prices
Booking an online class
You can book a one off class below using paypal, or become a LauraYoga Member for £20 per month for access to all live classes and access to the past class videos.
If you have booked using the PayPal form above you will then be sent a link, password and information which will enable you to join the class. Please make sure you check the email account linked to your Paypal account as that is where this information will be sent.
---
Yoga On The Grass in Thame
*please bring your own mat and props and wear layers, the only thing that will stop us is the rain…
---
Teen Yoga – starts back 6/10/20
Tuesday 5.20-6.20pm, Racquets Fitness Centre, term time, max 8, please bring your own mat (£8 per session, paid for termly, email for details, currently fully booked)
---
Gym classes – with social distancing
– Monday 7.30-8.15pm & Tuesday 10.15-11am, Racquets Fitness Centre, max 8 in the studio, book via Racquets and streamed live online via Racquets Facebook Members Group.
– Monday 9.15-10.15am & Thursday 9.15-10.15am The Oxfordshire Tempus Spa, Rycote Lane, Milton Common, Oxfordshire, OX9 2PU (classes must be booked in advance through the Spa)
– Monday 6-6.50pm & Thursday 6-6.50pm, Thame Leisure Centre, Oxford Road, Thame, OX9 2BB (classes must be booked in advance online)