Summer Shine Yoga Day Retreat
Sold Out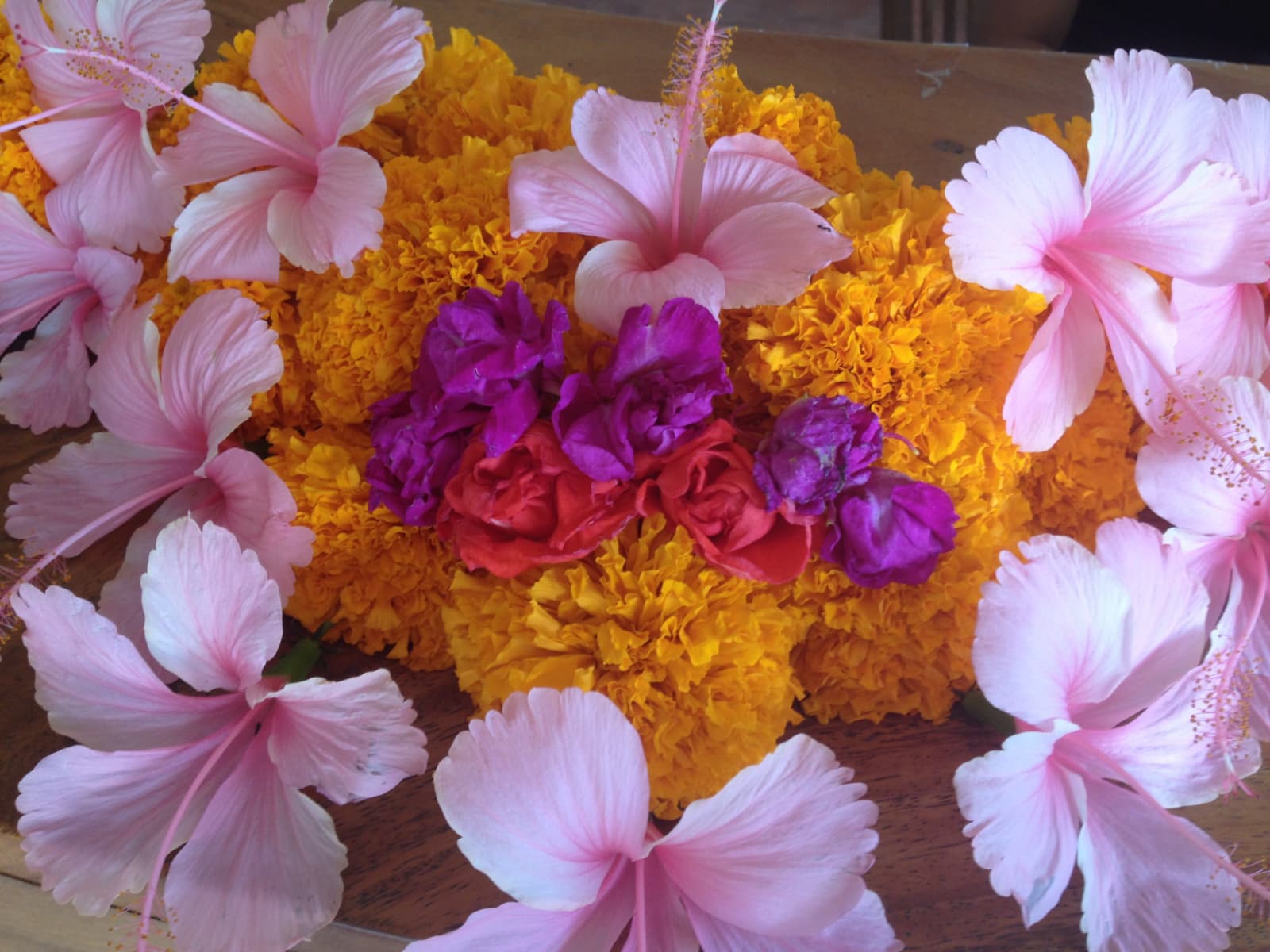 Join me for a day of yoga, cacao, essential oils, relaxation and sweet surrender.
Spend a Sunday in the beautiful Buckinghamshire countryside to celebrate a day of yoga and indulge in 'you' time to revitalise, refresh and connect. The inspiration for this retreat was to create a day spent with the perfect mix of yoga and self care goodness. My intention is to remind you of the abundance within, to leave you feeling whole and warm. You are loved and you are enough and I am really excited to share it with you.
The morning starts with a breath filled, wake up Yoga Flow session with Laura and live music to accompany us as we delve into movement, self enquiry and discovery.
We follow with a Cacao Ceremony, where we will drink pure cacao (the yummiest, purest hot chocolate with incredible health benefits). Cacao Ceremonies have been around for thousands of years, originating all the way back to Mayan and Aztec traditions, used for spiritual, medicinal and ceremonial purposes for inner awakening and creative guidance. Pure cacao is used as a heart opening medicine for people to safely experience awakening, revelation and inner healing. Cacao is used in a sacred medicinal ritual, where intentions are set and once consumed, euphoric states are unlocked, negative emotions are released and we are able to connect to ourselves and the loving energy in our body.
Then follows an invigorating, joyous Kundalini Yoga session with Mische Howard from The Re.Store. Be prepared to move, smile, shift energy and have a boogie too, all will be revealed.
We break for a two course seasonal, vegetarian lunch, hopefully outside in the gorgeous courtyard garden and the day has plenty of breaks for tea and nutrient filled snacks.
We begin our afternoon with a doTERRA Essential Oil workshop, where we will make our own crystal and oil filled rollerballs, to take some bliss, fragrance and magic home with you.
To close our day, Restorative Yoga and Yoga Nidra, the perfect combination of meditation, poems and sweet long savasanas.
9:15am – Arrive and Settle
9:30-11am – Wake up flow with Laura (live music accompaniment)
11-11:30am – Break with Cacao drinking ceremony
11:30-1pm – Kundalini Yoga with Mische Howard
1-2pm – Lunch
2-2:45pm – doTERRA Essential Oil and crystal rollerball workshop (to make and take home with you)
2:45-3:15pm – Break
3:15-4:30pm – Restorative Yoga and Yoga Nidra with Laura
Please get in touch if you are interested in joining us for the day. Suitable for all levels – just bring your heart and spirit!
(Only 12 places available)